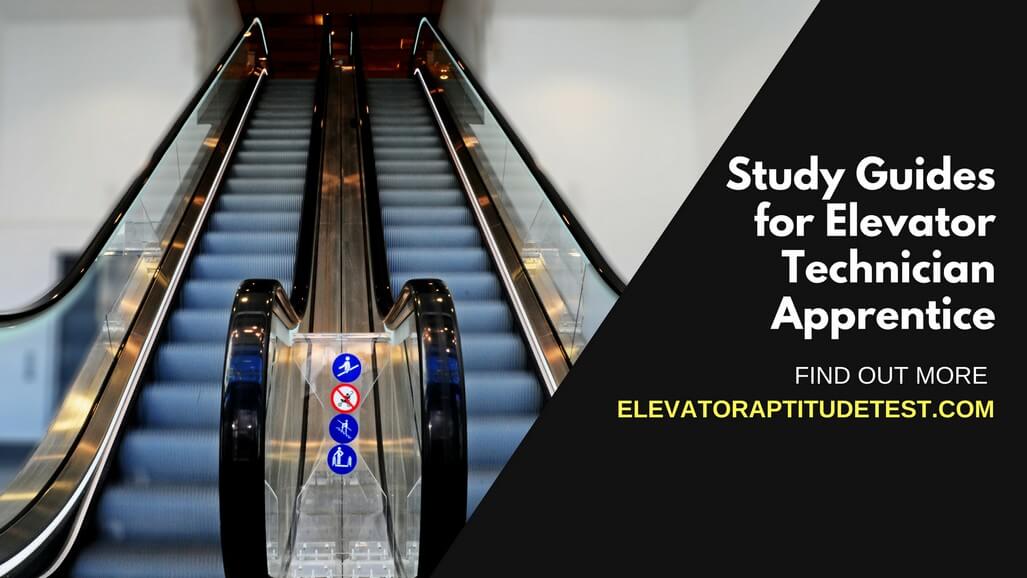 Study Guides for Elevator Technician Apprentice
We have compiled some helpful study guides, practice tests, and other resources (PDF). Access free sample NEIAT aptitude test questions with answers. Take the time to look through these helpful guides for the elevator mechanic apprenticeship entrance exam. It is integral that you score well on your entrance test so you rank high and get placed with an apprenticeship. Remember that average elevator technician pay is $79,480. That is one of the highest stradesman paychecks.
---
Elevator Industry Aptitude Test by JobTestPrep
This is a all in one preparation that you can access online. For many candidates this test is an unknown territory. What we like about this pack is that it is very comprehensive and covers preparation for all the steps of the application process. Remember that your overall score is the combination of your test score and your interview score. This preparation pack includes NEIEP test answers and questions, study guides and more. This preparation pack includes:
8 practice tests for understanding Numerical Reasoning
8 Practice tests for English Comprehension practice tests
1 Diagnostic Test and an accompanying Diagnostic Test Interpretation Guide
12 practice tests for the Mechanical Aptitude section
3 practice tests targeting probability and statistics
3 practice tests for the Tools and Measurements assessment
1 study guide for Numerical Reasoning
1 study guide for Mechanical and Electrical topics
An Interview Preparation tool
---
Alberta Trade Entrance Exam Study Guide
This is a free elevator construction aptitude test study guide tailored for the Alberta district of Canada. It is a great free resource which goes over the topics covered on all trade apprenticeship entrance exams. The elevator constructor is considered to be in cluster 4 which has a total of 22 English comprehension 33 Math and 45 science questions. The study guide goes over each of the portions of the test and has sample question with answers. It also includes common formulas you will need to know. It is important that you know that each state has a different application process and this guide is made for Alberta Canada.
---
NEIEP Course Booklet
This is a great resource to look at before you interview. It goes over all the courses you will encounter as elevator constructor apprentice and gives a description of what they will cover. It is like getting a crash course on what working as an elevator mechanic apprentice will be like. Reviewing this booklet gives you a chance to see if you think you would like the courses you would take as an apprentice.
---
National Guidelines for Apprenticeship Standards
This is an encyclopedia of everything you might need to know about becoming an elevator mechanic apprentice. His book can definitely be used as a tool to help you with the elevator industry aptitude test. It was developed by the National Elevator Industry Education Program (NEIEP) for the International Union of Elevator Constructor (IUEC) and related employers. At 46 pages long it is quite a lengthy read, but good if you want a specific question answered about the industry.
---
Here Are Some Extra Helpful Websites Related to the Elevator Mechanic Field